Main content starts here, tab to start navigating
Menus
Slide 1 of 5
Slide 2 of 5
Slide 3 of 5
Slide 4 of 5
Slide 5 of 5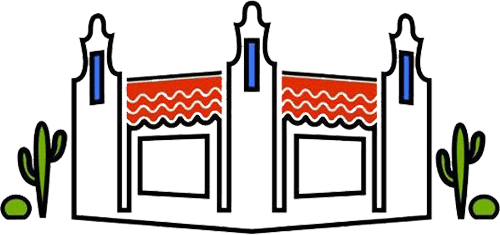 Daily Specials
Tuesday
Tostadas

Two corn tortillas fried covered with refried black beans choice of filling topped with cabbage, Mexican cheese and sour cream, pickled onions radish side of Rice and beans

$13.50
Wednesday
Pork in Chile Verde

Ribs, pork shoulder with nopales sumerge in our grilled tomatillo serrano sauce Grandmother recipe that taste so delicious.

$15
Thusday
Chipotle Cream Chicken

Sauteed with onions, colorful bell peppers and simmered in chipotle cream sauce, Served with our Vegan rice and beans and corn tortillas

$15
Friday
Barbacoa Tacos

Beef brisket slow cooked in a red chili sauce with various Mexican herbs and spices, topped with pickled red onions, Avocado green tomatillo sauce to go with it

$15

SHRIMP MANGO CEVICHE

Our delicious shrimp meets our famous pico de gallo, mixed with fresh mango & avocados. All accompanied by our fresh home made chips.

$16
Saturday
FOUNDER MANGO CEVICE

Fresh Flounder submerged in lime & salt. Mixed with our daily fresh pico de gallo, avocado & mango. All accompanied with our fresh home made chips

$16
Starters
Chips and Guac

guacamole made to order with cilantro, onions, lime, and jalapeños served with a fresh local corn tortilla chips.

$6.50

Chips and Salsa

fresh local corn tortilla chips that are made daily pick two salsas

$5.50

Sikil

vegan roasted pumpkin seed dip with roasted garlic, onions, tomato, sour orange juice and just a hint of roasted habanero served with chips

$7

Chorizo Con Queso**

layers of mexican chorizo loaded with mexican cheese, served with your choice of local corn tortilla chips or flour tortillas. Vegan cheese or Vegan Chorizo additional $1

$8
** Swap the cheese for vegan cheese for $1, also swap chorizo for vegan chorizo
Salsas
$1.5
Orange (spicy level 1)

Pico de Gallo (spicy level 2)

Jalapeño (spicy level 3)

Sesame (spicy level 4)

Peanut (spicy level 5)

Chipotle (spicy level 6)

Morita (spicy level 7)

Serrano (spicy level 8)

Chile De Árbol (spicy level 9)

Habanero (spicy level 10)
Soups
Chicken Pozole

chicken soup, made from dry corn that's soaked and then cooked to dumpling size served with a condiment tray with avocado and dry mexican oregano

$11

Red Pork Pozole

chille guajillo sauce with big chucks of pork and hominy slow cooked to perfection, served with a condiment tray with avocado and dry mexican oregano

$11

Pozole De Frijol

simple soup of sautéed corn and black contiment tray with avocado and dry mexican oregano

$11
Vegan Filling Choices
Most vegan options are soy based
Vegan Pastor

try it, you´ll love it! Blended chili paste, grilled to order with fresh pineapple chunks.

Vegan Carnitas

marinated with a mexican style barbecue spices

Vegan Chorizo

Mixed with our mild chili paste and mexican spices

Vegan Pollo

Your choice of fried or pulled vegan chicken. This is soooo good, add a little salsa and oh my!

Potato

tastes just like potatoes! sprinkled with oregano and vegan butter, delicious!

Vegan Asada

Marinated vegan asada. Great taste, great texture, packed with protein...you can´t go wrong!

Nopales

this style is from guerrero! Grilled cactus, seasoned with sea salt and pepper.
Entrees
Tacos

Local corn tortilla stuffed with your choice of filling, topped with cilantro and onions with a side of our house salsa. Choose from fillings.

$3.50

Burrito

Stuffed with our vegan Mexican rice and your choice of filling, vegan whole black beans, cabbage, cilantro, pico de gallo, grilled onions, and house salsa topped with sour cream

$10

Torta

grilled mexican bread filled with cabbage, tomato slices, pickled jalapeños, grilled onions, fresh mexican cheese, mayo and guacamole on each bread and choice of filling served with a side of made to order potato chips. Vegan option comes without mayo or cheese.

$12.50

Vegetarian Empanadas

Our fresh dough is perfect! Choose: Requeson and double cream cheese Spinach and requeson Roasted poblano peppers, corn and black beans

each $4.25

Quesadilla

two flour tortillas stuffed with queso fundido and queso oaxaca and your choice of filling. Topped with sour cream & our house salsa, vegetarian black beans and rice. Vegan option comes with vegan cheese, sour cream, and vegan filling.

$14.50

Alambre*

sautéed with onions, colorful bell peppers, mushrooms, and topped with queso Oaxaca, served with a side of vegan black beans, vegan mexican rice, pico de gallo and flour tortillas. Choose filling: Al pastor, asada, chicken, or vegan beef

$15.50

Green Chilaquiles

this dish started as a way to use stale tortillas, however, we use our fresh tortillas and sauté them in a tomatillo cream sauce. Stuffed with your choice of chicken, vegan chicken or vegan carnitas and mexican fresh cheese. Topped it with sour cream, cilantro, onion and served with rice and beans.

$15.50

vegetarian, vegan

Red Chilaquiles

local tortillas, sautéed in red chile cream sauce that will jump on you. Stuffed with your choice of carnitas or vegan carnitas, or vegan chicken. Topped with sour cream, fresh mexican cheese, cilantro, onion and served with rice and beans.

$15.50

vegetarian, vegan

Green Enchiladas

local corn tortillas filled with tender, moist, pulled chicken breast or vegan chicken, topped with a tomatillo cream sauce that has a bit of a kick to it…served with sour cream, mexican rice and vegetarian black beans.

$14.50

vegetarian, vegan

Fish Tacos

local farm raised catfish, vegetarian diet, antibiotic free, 3 tortillas with mayo topped with cilantro and onions, traditional mexican style battered & fried fillets

$15

Cheese Enchiladas

choose between red or green sauce. our cheese enchiladas start with our local corn tortillas and are stuffed with a blend of soft imported mexican cheeses then topped with a slightly tart sauce that plays well with the rich cheeses.

$14.50

Red Enchiladas

Local corn tortillas filled with carnitas, vegan carnitas, or vegan chicken, topped with tomatillo cream sauce that has a hint of a kick to it...topped with sour cream and served with Mexican rice and vegetarian black beans

$14.50

vegetarian, vegan

Shrimp Tacos

Dusted with a garlic, chili rub then grilled served with a cooked pineapple, jalapeño salsa rice and beans

$15
* Swap the cheese for vegan cheese for $1
Filling Choices
Al Pastor

pork shoulder marinated in our three chili paste blend, grilled to order with fresh pineapple chunks, now this is something special

Asada

steak marinated in our secret blend and grilled to order, oh so tasty!

Carnitas

slow cooked pork roast marinated with orange zest, bay leaves, and array of herbs , yum yum!

Chorizo

mild ground pork mixed with our chili paste and grilled to order

Pollo

white meat chicken seasoned with Mexican rub and grilled to order
Desserts
Flan

homemade Mexican style vanilla custard

$8

Buñuelos

Thin layers of fried dough covered in cinnamon and sugar, served with Piloncillo and cinnamon dipping sauce

$6

Sopapilla

fresh, house made yeast dough covered in powdered sugar and served with honey and warm butter.

$7
Condiment Tray
Fresh, grilled and pickled onions, fresh, grilled and pickled jalapeño, cabbage and finally radishes pile everything on those tacos and mix and match with our salsas

$3.50
*Consuming raw or undercooked meats, poultry, seafoods, shellfish or eggs may increase your risk of foodborne illness
*Most dishes are garnished with cilantro. Please let your server know of any allergies
Entrees
Chilaquiles Verdes

Crispy fried corn tortillas smothered in one of our house-made green sauces; topped with grilled chicken, queso fresco, and sour cream. Served with pinto refried beans, on the side.

$15.50

Huevos Rancheros

Two fried eggs, topped with Ranchera salsa. Served with ribeye steak, refried beans, sliced avocado, and corn tortillas.

$18

Enfrijoladas De Pollo

Three tortillas, filled with chicken and queso fresco; then folded and dipped in bean sauce. Topped with queso fresco, sour cream, sliced onion, and sliced avocado.

$14.50

Turkey Ham Omelette

Made with three farm-fresh eggs and Gruyere cheese. Served with homestyle potatoes and toast.

$13

Gringo French Toast

Four slices of Texas toast, soaked in milk, eggs, and Mexican cinnamon; grilled until golden brown and crispy, then dusted with cinnamon powdered sugar. Served with fresh blueberries, strawberries, and sliced bananas.

$12.50

Breakfast Burrito

Flour tortilla filled with refried beans, chorizo scrambled egg, grilled smashed potatoes, and sliced avocado.

$13

Molletes

Two slices of toasted Mexican bread, topped with refried beans, melted mozzarella cheese, picó de gallo, and sliced avocado

$12

Add protein (chorizo) for an additional $3

Bacon Omelette

Made with three farm-fresh eggs, a Mexican-style four-cheese blend, mushrooms, onions, and peppers. Served with homestyle potatoes and toast.

$13
Beverages
Hand-Squeezed Fresh Juice

Orange Juice

$6

Beet Juice

$6

Carrot Juice

$6

O-B-C Juice Blend

$6

Regular Coffee

$3

Gringosas

$8

Michelada

$8

Bloody Mary or Maria

$9

Seasonal Margarita

$12
Cocktails
Gringo's Old Fashioned

luna azul añejo tequila, spiced mexican coke syrup, orange swath

$9

Macho Camacho

los vecinos mezcal, fresh squeezed orange juice, habanero, homemade spicy ginger ale

$11

Gringo Daiquiri

lime, rum, simple syrup

$9

Paloma

house tequila, grapefruit jarritos

$10

Michelada

tecate, tomato, picante, lime

$8

Dirty Sanchez

tecate, house tequila sidekick

$10

House Sangria

$8

Pomegranate Martini

pomegranate juice, absolut mandarine vodka, gran gala and fresh lime juice

$9

Gringo Peso

tequila luna azul/rum/gin/ vodka and lime twist

$11
Margaritas
Season's Special Margarita

ask for our season's special margarita

$12.50

House Margarita

house tequila, triple sec, fresh squeezed mix of juices

$10.50

El Jefe Margarita

1800 tequila, gran gala orange liqueur, fresh squeezed sour mix

$12

Ginger Margarita

tequila, domaine de canton, fresh ginger, fresh squeezed sour mix

$11.50

Granada Margarita

tequila, pama liqueur, fresh squeezed sour mix, pomegranate juice

$11.50

Sour Margarita

House Tequila, triple sec, fresh squeezed lime juice

$12

Spicy Margarita

tequila, triple sec, fresh squeezed sour mix, fresh jalapeños

$11.50
Beer
XX Amber

$5

Tecate

$5

XX Lager

$5

Corona

$5

Negra Modelo

$5

Victoria

$5

Pacifico

$5

M. Especial

$5
Beer on Tap
IPA

$6

Red Oak

$6

Pacifico

$5.50

Negra Modelo

$5.50

Modelo Special

$5.50
Soft Drinks
Mexican Coke

$3

Mexican Jarritos

mandarine, grapefruit or lime, made with cane sugar

$3

Sidral Mundet

$3

Bottled Water

$1.50

Sprite

$3

Fanta

$3

Topochico

$3

Coconut Water

$3

Jamaica Fresh Water

$3.50

Pineapple Fresh Water

$3.50

Horchata Fresh Water

$3.50

House Fresh Margarita Mix

House of seasonal flavor. Ask for a special mix available without any alcohol

$18
Whites
Sauvignon Blanc Overtone / New Zealand

$7

$28

Pinot Grigio Canyon Road / California

$6

$24

Chardonnay Story Point / California

$8

$32

Moscato Makulu / South Africa's

$7

$28
Reds
Cabernet Sauvignon Story Point / California

$8

$32

Malbec Conquista / Argentina

$7

$24

Cabernet Sauvignon Finca Las Moras / Argentina

$7

$24

Garnacha Castillo De Monseran / Spain

$7

$24

Story Point Pinot Noir / California

$7

$24
Sparkling
Prosecco La Marca

$8

Prosecco Astoria

$8

Champagne Brut Wycliff

$8
Shot Blanco
El Jimador

$9

Corazón

$9

Hornitos

$9

Espolón

$9

Sauza

$9

Tres Agaves

$9

Cazadores

$10

Corralejo

$10

Villa One

$10

Cabo Wabo

$11

Avión

$11

Patrón

$12

Don Julio

$12

Corzo Plata

$12

Casa Amigos

$13
Shot Reposado
Luna Azul

$9

El Jimador

$9

Hornitos

$9

Cuervo Tradicional

$9

100 Años

$9

Corazón

$10

Cazadores

$10

Centenario

$11

Cabo Wabo

$11

Herradura

$12

Don Julio

$12

Patrón

$12

Casa Amigos

$12

Clase Azul Premium

$30
Shot Añejo
Luna Azul

$10

El Jimador

$10

Cazadores

$11

1800

$12

Cabo Wabo

$12

Tres Generaciones

$12

Patrón

$12

Don Julio

$12

Casa Dragones

$30
Special Tequilas
Patrón XO

$10

Hornitos Black Barrel

$10

1800 Cristalino

$15

Adictivo Extra Añejo Cristalino

$25
Shot Extra Añejo
Don Julio 1942

$35

Avión 44

$35

JS Reserva de la Familia

$40
Mezcal
Distilled from the maguey plant, a smoky, earthy flavor
Vida

$10

Mezcal Vago

$12

Los Vecinos

$10

Monte Alban

$9

Escorpion Anejo

$12

Alipus Joven

$13

Casamigos Mezcal

$13

Sombra

$11